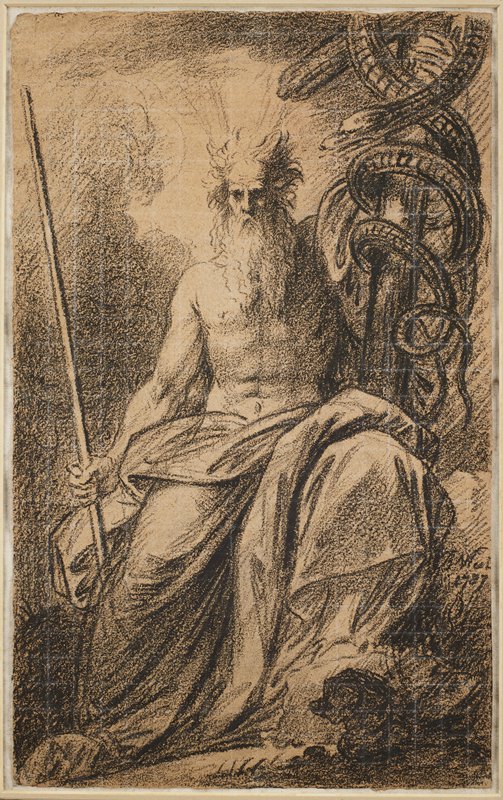 "The Hound of Heaven," written by Francis Thompson, is one of the best- known religious poems in the English language. It describes the pursuit of the human soul by God. The poem tells the story of a human soul who tries to flee from God, as it thinks that it will lose its freedom in the company of God.
This is the story of Thompson's own life. As a boy, he intended to become a priest. But the laziness of his brilliant son prompted Thompson's father to enroll young Francis in a medical school. There he became addicted to opium that almost wrecked his body and mind. He fled to a slum and started earning a living by shining shoes, selling matches, and holding horses.
In 1887 Francis sent some poems and an essay to Mr. Wilfrid Meynell, the editor of a Catholic literary magazine called Merry England. The editor recognized the genius behind these works and published them in April 1888. Then Meynell went in search of the poet. He arranged accommodation for Francis, introduced him to other poets and helped him to realize God's love.
How Francis tried to run away from God, how God "hunted" him, how Divine love caught up with him – these are the themes of his stirring poem, "The Hound of Heaven."
Once we realize, as did the poet Francis Thompson, and as do all the saints, that God, in His Infinite love for us, will pursue our souls to the ends of the earth and beyond, then we will try to return to that Love, allowing the Hound of Heaven to "catch" us.
Today's Gospel tells us about the breadth and depth and height of the Divine love of the Hound of Heaven for each one of us.
Submitted by Fr. Joseph Dovari