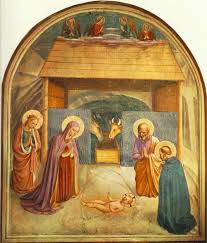 My dear parishioners, I take this opportunity to wish you all a merry Christmas. May Jesus be reborn in our heart and life during Christmas 2020 and every day of the New Year 2021
May He radiate His presence from within us as sharing love, unconditional forgiveness, humble service, a compassionate heart, and overflowing generosity.
May the Holy Babe of Bethlehem bless us with health in body and soul and grant us a peaceful and blessed New Year.
I assure you of my special prayers during my Christmas Holy Masses and every day in the New Year.
Thank you very much for all your prayers, wishes, greeting-cards, sweets, and blessings. May the Baby Jesus bless you all abundantly with good health, love, peace, joy, and happiness throughout this coming new year 2021.
– Fr. Joseph